Apple's latest iPhones have become object of ridicule as rival companies are actively taking part in making their own brand of humor known. Xiaomi is the latest Chinese company to join in on the fun by teasing people with new bundles of its own products named after the new iPhone versions. These product bundles are the same price as the iPhones versions they are named after, which basically shows what Xiaomi products people can buy for the price of the new iPhones.
Xiaomi, also known as 'the Apple of China', has been known to often be inspired by Apple product, however, for now they are being arguably inspired by the exorbitant pricing of the new iPhone models to mock and give people " better option'" to opt for.
In accordance to its official website in China, Xiaomi has created three sets of bundles of its products, naming them as XR Suit, XS Suit, and XS Max Set  and pricing them exactly as much as the iPhone XR, iPhone XS, iPhone XS Max cost in China. Each bundle set comprises of a Xiaomi latest high-end phone, Laptop coupled with accessories, all equivalent to or less than the respective iPhone models they are named after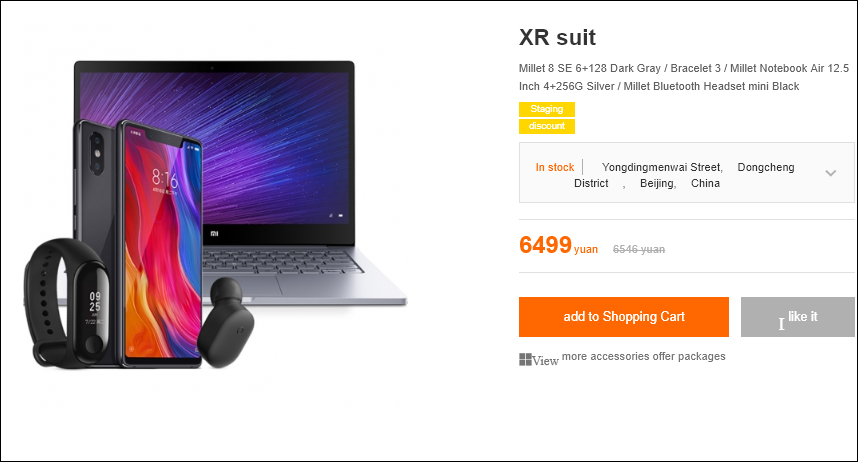 The XR bundle which includes the 12.5-inch Mi Notebook Air laptop, the Mi 8 SE smartphone, the Mi Band 3 and the Mi Bluetooth Mini Headset. For 6,499 Yuan  (₦342,440), you get an excellent laptop, a very capable upper mid-range smartphone, a no-brainer fitness band and an audio accessory, this product bundle provides a variety of devices at the starting price of the iPhone XR, which is the base model of this year's iPhone variants.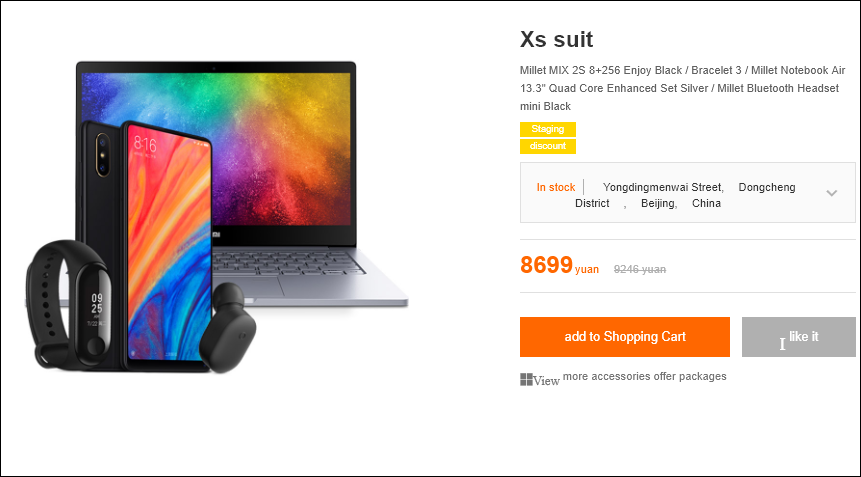 The XS bundle offers the 13.3-inch Mi Notebook Air, the flagship Mi Mix 2S, the Mi Band 3 and the Mi Bluetooth Mini Headset.  All this items for 458,221 yuan (₦505,702), price equivalent to the iPhone XS' base model in China, Xiaomi is offering customers a larger-sized laptop which challenges the MacBook Air in terms of performance and design, a bezel-less smartphone which does not feature an ugly notch, a reliable fitness tracker and a value-for-money headset.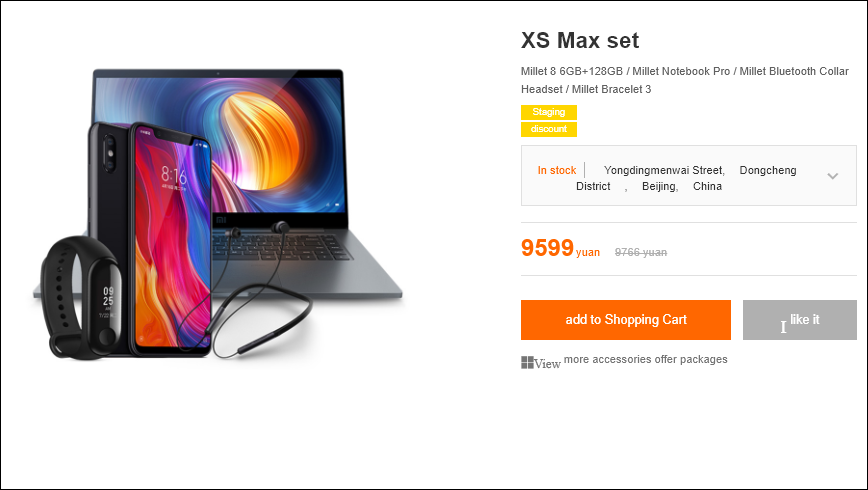 Lastly, Xiaomi's XS Max bundle challenges a flagship with a flagship. The XS Max bundle includes the Mi Notebook Pro laptop which challenges the MacBook Pro, the flagship Mi 8 smartphone, the Mi Band 3 and the Mi Bluetooth neckband. All that can be purchased for just 9,599 Yuan (₦505,702), which is equivalent to the starting price of the iPhone XS Max in China.
Though, it will have been more interesting if this bundle is been offered to all Xiaomi Outlet across the world, however, this bundle is only beneficiary to China resident. Sadly, all the products in the bundles will cost more than what is being offered on Xiaomi's website.