After losing in the race of high-end TV business to rival OLED TVs in 2017, Samsung has come back fighting this year. The Korean brand's first LCD TV range of 2018, the 'QLED' Q9FN, recently proved itself the best Samsung Tv as well as a strong force to reckon with in the TV world. And in doing so, it showed that LCD really can give OLED a run for its money.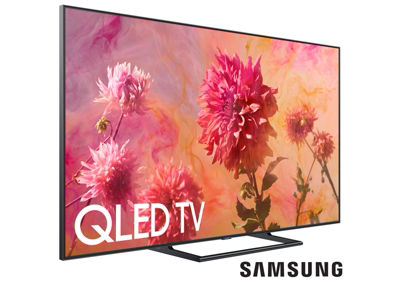 The Samsung Q9FN is the brand's highest-end QLED LCD TV and offers excellent performance for mixed usage. Samsung's much-hyped QLED technology suddenly makes sense with the 65-inch 65Q9FN. By combining QLED's unprecedented brightness and colour talents with direct instead of edge backlighting. In dark rooms, the high native contrast ratio and great local dimming result in deep dark scenes, and in bright rooms, the excellent anti-reflective coating and high peak brightness help to overcome glare.
Design
At first glance, the Samsung 65Q9FN doesn't look its worth,  it's unusually chunky by modern standards, and although the frame directly around the screen is more on-trend, it's rather understated with its dark colouring and muted finish. Its single bar-style stand is also more about minimalism than showing off.  The 65Q9FN however, sports an excellent, modern, and simplistic design that will fit well in any decor. The One Connect box is bigger than last year's, but the cable now provides power as well, so when wall-mounted, the TV only has one very thin cable running to it that can be easily hidden. There are also two alternative stands available if you are looking for something more stylish.  has an incredible, 'glass sheet' which inspire the slimness of the majority of its rear.
This 360 design angle features a Gorgeous minimalistic design from every angle. With a stunning clean back and a nearly bezel-less design, it pushes your picture to the limit. Every inch has been thoughtfully crafted from premium materials.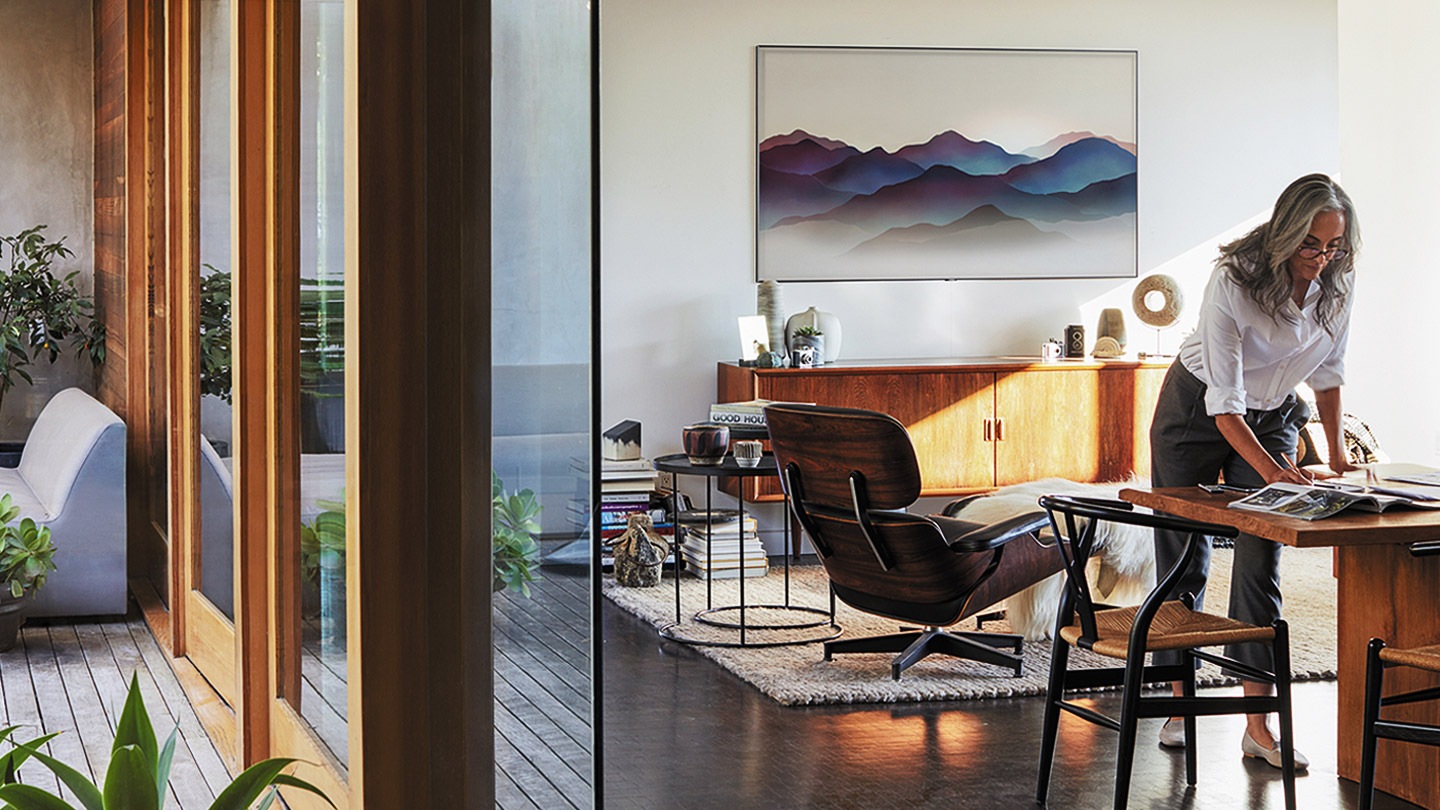 Display
The Samsung Q9FN has an excellent contrast ratio and black uniformity, and the local dimming feature is very effective to improve dark scene performance. It is also one of the brightest TVs we have ever reviewed and has excellent reflection handling, making it a great versatile TV perfect for bright or dark room viewing. It has decent grey uniformity, but there is some dirty screen effect which is noticeable when watching sports. Like all VA panels, the viewing angle is narrow so the best seating is reserved for directly in-front.
The other interesting thing about the 65Q9FN is that it is capable of delivering black levels that are a genuine challenge to those more predictably produced by the OLED. This is a pretty mind-blowing achievement on Samsung's part that raises all kinds of possibilities for LCD's future.
Samsung does an amazing job for this LCD TV, delivering its inky black levels in this sequence while suffering practically no backlight blooming or haloing around Patrick's brightly clad form and cigarette lighter 'torch'. No previous LCD, not even Sony's mighty Z9D models, has been able to deliver such localized light control. But the techniques Samsung is deploying to subdue backlight blooming apparently have to reduce the intensity with which Patrick's form appears.
Smart TV features
Firstly Samsung's SmartThings platform, which provides an onscreen hub for monitoring and even controlling other smart devices (fridges, washing machines, lights etc) on your network.  It also comes with the better integration of the TV listings and live to broadcast into the TV's content searching features: There are now hour-by-hour show recommendations, for instance, as well as TV shows getting much more prominence in the content browsing menus.
Samsung has delivered enhanced interactivity with your smartphones and tablets too, as well as some seriously cool new gaming related features. The TV will automatically find any phone using the Android or iOS version of Samsung's SmartThings app and offer to use that phone's settings to automatically share Wi-Fi credentials, instantly connecting the TV to the internet. Soon, pursuant to a firmware update, the TV will also be able to get login information from an array of streaming TV apps on your phone — like YouTube and Hulu — so that you needn't subject yourself to the frustrating process of pecking out usernames and passwords for half an hour.
Featuring the two-layer presentation, the Eden 2.0 homes screen is quite effective. The Apple TV-like way the top layer provides direct content links associated with the app you've got selected on the bottom layer proves a great way to provide quick access to lots of content without taking over too much screen real estate.
Aside from not supporting Dolby Vision, with the Q9FN Samsung has taken on board pretty much all the criticisms levelled at its 2017 QLED debutantes.
It's introduced direct lighting with local dimming. It's remembered that contrast and black level performance is at least as important to your viewing experience as brightness. And it's remembered that live TV is still a big part of most households' day to day viewing, however, popular streaming may have become.
The Q9FN also makes the QLED color performance even more spectacular than it was before and introduces a variety of features that make it uniquely accomplished as a gaming monitor. The result is the all-around most spectacular TV we've ever tested. Rumours of LED TVs demise, it seems, have been greatly exaggerated.