Samsung has been one of the dominating smartwatch maker in the market for a while, and today after several leaks announced Galaxy Watch Active2. This is the latest addition to its Galaxy smartwatch portfolio.
The Samsung Galaxy Watch Active 2 is the upgrade of the Samsung Galaxy Watch Active which debuted alongside the Galaxy S10 earlier this year.
The all-new Galaxy Watch Active2 now comes with a bigger customizable screen and fresh new look. It gives you precise health insights when you need it, while keeping you fully connected. Whether you are out for a run, or pushing through your next deadline the Galaxy Watch Active2 will keep you at your optimal performance inside and out.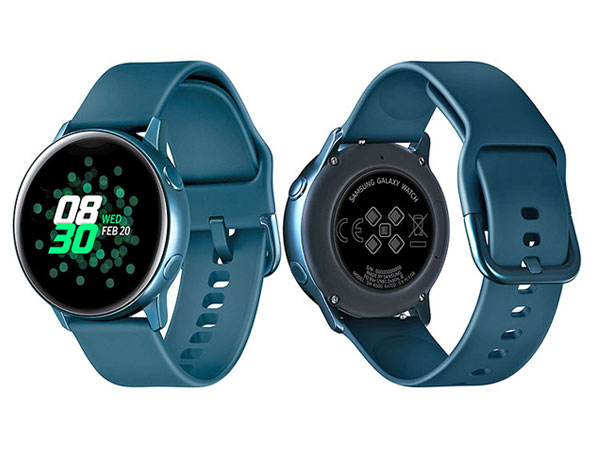 Galaxy Watch Active 2 Review
Galaxy Watch Active 2 is purposefully designed with new, intuitive, and refined features to bring more customization to consumers' personal lifestyles, enhance their health and wellness as well as enable seamless, connected living.
"The smartwatch market is rapidly growing, and we at Samsung are excited to continually expand our presence in new and visionary ways," said DJ Koh, President and CEO of IT & Mobile Communications Division, Samsung Electronics. "With Galaxy Watch Active2, we have created a device that will enable consumers to take control of their health and wellness, and seamlessly flow between their devices and connect across the Samsung Galaxy ecosystem, making their lives easier and better."
Design
Galaxy Watch Active2 is masterfully designed to be both beautiful and customizable to your life. It comes with more health features, smaller bezels, a touch bezel, and an LTE variant compare to the earlier version. While these devices have similar display sizes and similar internals, they are very different. The Galaxy Watch Active 2 comes in 2 sizes: 40mm body with a 1.2-inch display and 44mm with a 1.4-inch display.
The new Active2 comes in 40 mm and 44 mm case widths, compared to the Galaxy Watch Active, which is only available in a 42 mm size. The Galaxy Watch Active 2 has also been put through the design refinement ringer. It's slightly thinner and lighter.
The smartwatch sports lightweight aluminum with a casual Fluoroelastomer (FKM) Band, and premium solid stainless steel with a leather strap. The smartwatches can be personalized with a range of additional stylish strap and watch-face options.
Display
Active 2 beautifully curved Super AMOLED screen comes with digital rotating touch bezel turns both clockwise and counter-clockwise to advance screens so you can easily select favorite apps.
Health
The Galaxy Watch Active 2 also gets a whole new set of health tracking features. It serves as your guide to improved health and wellness, providing actionable insights that can help you make positive lifestyle choices in your diet, exercise, mental health, sleep and more.
As previously rumored, the watch has a new ECG sensor. The ECG tracks the electrical activity generated by the heart as it contracts. It will know if your heart is having any issues and give you a warning. The ECG tracking will not be available until it gets FDA approval, most likely in early 2020. Besides these two new features, it keeps blood pressure, heart rate, stress, and blood oxygen tracking.
he Galaxy Watch Active 2 also has a few upgraded sensors. The accelerator was updated to now measure up to 32g of force. The heart rate monitor was also upgraded with a total of 8 photodiodes. This along with the improved sleep analysis algorithms means more accurate tracking.
The Galaxy Watch Active2 even incorporates innovative new health sensors on the back, which take in readings faster, so you know you're getting insights quickly to maximize your fitness routine and stay on track.
It also provides access to guided meditation programs through an integration with the leading sleep and meditation app, Calm.
Connectivity
Samsung Galaxy Watch Active2 makes it easy to stay connected your smartwatch, and your other devices, even while you're away or on-the-go. The Galaxy Watch Active 2 comes with LTE connectivity which allows you to make and receive calls freely from the watch. Likewise apps like social media viewers are accessible with just a tap of the finger, and offer more interaction with your content.
Camera
The Samsung Galaxy watch Active 2 Watch Camera Controller allows you to take photos, start recording a video, preview footage on the watch, switch between front and rear lenses, set a timer and then check the final photo or video all from your wrist.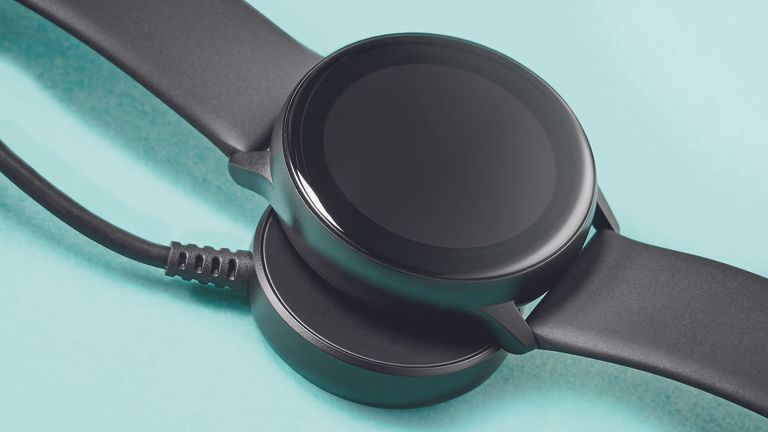 Battery
When it comes to battery life, Samsung has a 247mAh battery in the 40mm size and 340mAh in the 44mm size which, with the help of Samsung's latest One UI version of Tizen, should easily last a couple of days. The Galaxy Watch Active2 also supports convenient real-time voice and text translation in over 16 languages.
You can also use the Wireless PowerShare on your Galaxy smartphone to charge your smartwatch in an easy and intuitive way.
Samsung Galaxy Watch Active 2 Price
When it comes to pricing, Samsung Galaxy Watch Active 2 for the 40mm aluminum variant is pricedd for ₦115,000. While the larger 44mm option will cost ₦130,000 . Both the standard and LTE tiers will be available from September 27th, 2019 with pre-orders available with a free Wireless Charger Portable Battery.
Tech specs:
Category
Feature
Color
Aluminum: Cloud Silver, Aqua Black, Pink Gold with Fluoroelastomer (FKM)
Stainless Steel: Silver, Black, Gold with Leather strap
Dimensions & Weight
Aluminum case–44mm models: 44 x 44 x 10.9T, 30g
Aluminum case–40mm models: 40 x 40 x 10.9T, 26g
Stainless Steel case–44mm models: 44 x 44 x 10.9T, 44g
Stainless Steel case–40mm models: 40 x 40 x 10.9T, 37g
*LTE model only available in Stainless Steel
Display
44mm models: 1.4-inch (34mm) 360 x 360 Super AMOLED, full color Always On Display, Corning® Gorilla® Glass DX+
40mm models: 1.2-inch (30mm) 360 x 360 Super AMOLED, full color Always On Display, Corning® Gorilla® Glass DX+
Strap
44mm models: 20mm interchangeable
40mm models: 20mm interchangeable
Battery
44mm models: 340mAh
40mm models: 247mAh
Chipset
Exynos 9110 Dual core 1.15 GHz
OS
Tizen
Memory
768MB + 4GB, *1.5GB + 4GB
*LTE models only
Connectivity
LTE*, Bluetooth® 5.0, Wi-Fi b/g/n, NFC
A-GPS/ GLONASS/ Beidou8
*LTE connectivity only available in LTE models
Sensor
Heart Rate Monitoring (with 8 Photodiodes), Electrocardiogram (ECG), Accelerometer (measure up to 32g of force), Gyroscope, Barometer, Ambient Light
Charge
WPC-based wireless charging
Durability
5ATM + IP68 / MIL-STD-810G
Compatibility
Android: Android 5.0 or higher, RAM 1.5GB or above
iOS: iPhone 5 and above, iOS 9.0 or above