SamsungUHD TV, is equipped with many features, to gives the viewer an incomparable experience of color and resolution, amidst the abundance of impressions through his PurColor technology and HDR capabilities. The PurColor technology which brings images to life and presents nature as it is created. The expressiveness of the images and the abundance of natural colors will nurture your senses to the world of imaginary reality.
Samsung KU6000 is one of the well known Samsung 6 series which features the best display quality. It boasts an Ultra High Definition 4K display and features such as HDR and UHD Dimming that make for enjoyable viewing experience.
Samsung KU6000 was launched in 2016 alongside its other model, giving users a variety to pick form with all featuring impressive specifications.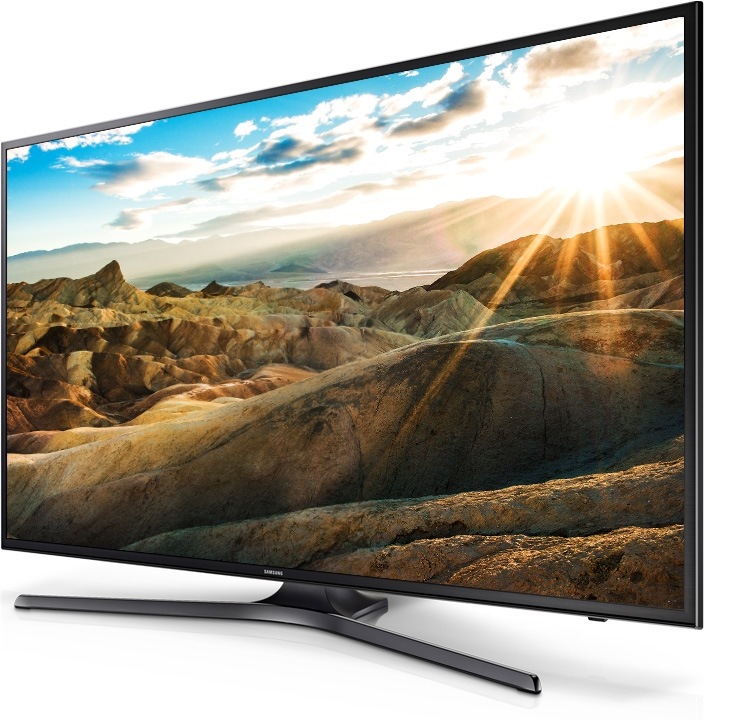 Samsung KU6000 Design and Display
Are you looking for a  well sited budgeted wall mounted TV ? then you don't have to look too far as the Samsung KU6000 is the best available TV fitting well into your specifications.
Samsung KU6000 features an exclusive 55inch flat screen design, though with little bezel which is not so obvious. Based on the models of nature and architecture, Samsung always ensure a pleasant ambiance whether on or off making the TV a beauty to behold.  The TV has uniform regulation of the contrasts across the entire screen which provides an impressive depth experience and brings you even more into the picture of your UHD TV.
The display produces sharp images with 4K Ultra HD resolution which reveals the finest details of your favorite movies,at a display pixel of 3840 x 2160 with nothing hidden, every nuance becomes a visual feast. The up to four times the resolution of conventional full-HD TVs delivers sharper images with more details in immaculate natural colors with its support for High Dynamic Range (HDR), providing the best of UHD content on your Samsung KU6170 which function is to fine-tunes images to bring out more details in them. Other features that contribute to enhance picture quality include PurColor technology, Auto Motion Plus, and Auto Depth Enhancer.
Samsung KU6000 UHD-TV always optimizes all images automatically. No matter what quality the original has, you always enjoy it at the UHD level. For this purpose, noisy areas are improved in a four-stage process and details are improved until the image is clear and clear.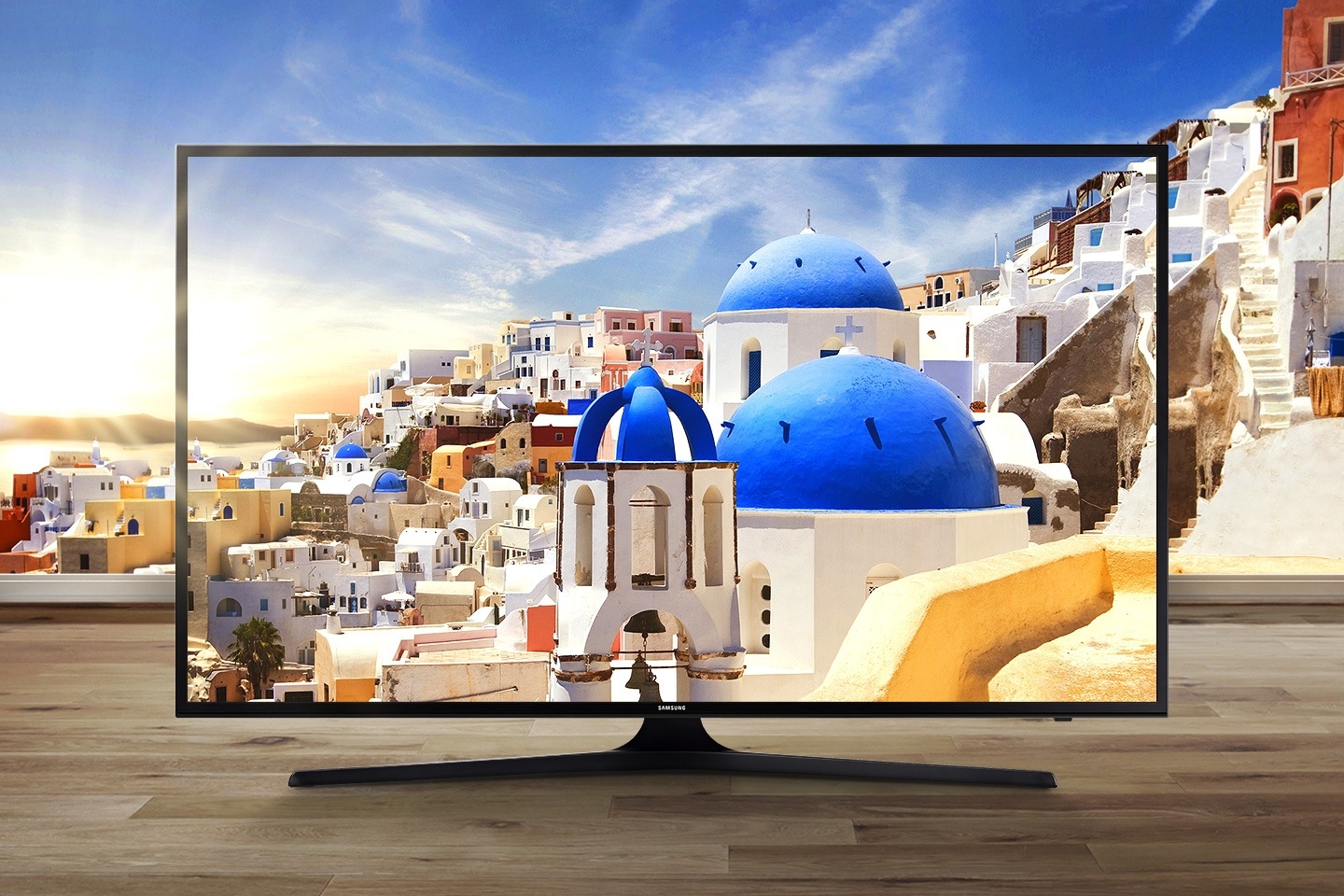 Samsung KU6000 Smart TV
Samsung KU6000 features the in-house Tizen OS which  brings the performance of the Smart TV to a new level, with faster turn-on times and quick access to live TV and all your apps. It even provides support for popular regional VOD apps for optimized television. The new Smart Hub offers a single access point to live TV, Over The Top (OTT), games and more.
And you only need just about three clicks to change your preferred content source at any time. The Samsung KU6170 TV offers Gaming on Demand to let you play games available online without the need for a game console. You can watch content from your mobile device on the spectacular large display with Smart View.
The powerful quad-core processor accelerates your Samsung Smart TV, allowing it to respond to input and application execution without delay. In addition, it brings the speed that makes the execution of multitasking the purest pleasure via the multi-link screen.
 Additional Features of  Samsung KU6000
Connection: Samsung KU6000 features an integrated WLAN which allows connection on your Smart TV to the Internet without the hassle of cables. The optimized connections ensures enjoyment of extraordinary design of your TV.
Video Content: Motion Rate 120 offers a gripping viewing experience with stable video playback. The incredible update rate and background lighting technology will captivate you with fast and seamless video.
Entertainment : Samsung KU6000 support HDMI, which allows you to create a multimedia entertainment center in your own living room. Connect HDMI directly to your TV input to view various content from various devices.
Sharing:  Transferring pictures, videos and music from your mobile device and PC to your Smart TV  comes easy and made possible with the Samsung Smart View app makes it possible. You get incredible convergence and trouble-fee connectivity with the majority of all mobile devices.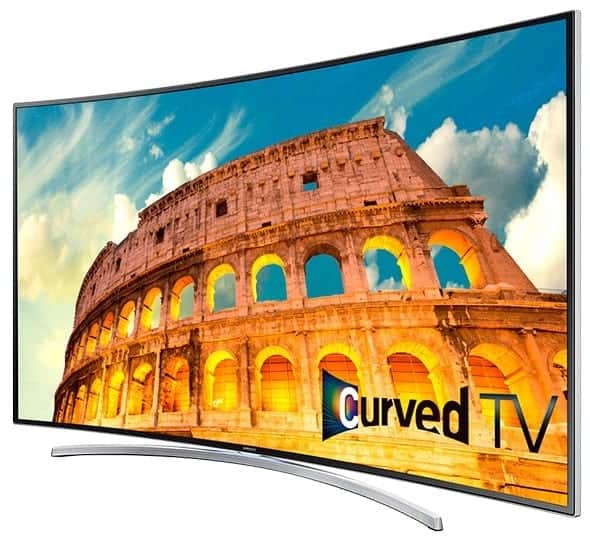 Full Specification of Samsung KU6000 4K UHD TV
General Features

Smart TV: Yes
3D TV: –
Colours: Black
Video Engine: –
Dimension (without stand): 917.7 x 535.7 x 62.6 mm (40-inch), 975.8 x 569.0 x 62.6 mm (43-inch), 1128.9 x 654.4 x 63.2 mm (50-inch), 1242.6 x 718.4 x 63.2 mm (55-inch), 1363.6 x 789.5 x 64.0 mm (60-inch), 1463.5 x 844.5 x 64.6 mm (65-inch), 1572.3 x 908.4 x 63.7 mm (70-inch)
Weight: 7.7 kg (40-inch), 8.8 kg (43-inch), 12.2 kg (50-inch), 15 kg (55-inch), 20.9 kg (60-inch), 23.7kg (65-inch), 27.6 kg (70-inch)
Built-in Camera: No
USB Playback: Yes

Panel

Display Type: Flat LED Panel
Screen Size: 40-inch, 43-inch, 50-inch, 54.6-inch, 60-inch, 65-inch, 70-inch (All sizes not available in all markets)
Screen Resolution: 3840 x 2160, 4K Ultra HD
More Screen Features: HDR, Motion Rate 100, Micro Dimming, UHD Dimming, PQI 1300

Smart TV Features

Platform: Tizen, Smart View 2.0
Processor: Quad-Core Processor
Multitasking: Yes
Smart Evolution Ready: –
One Connect: –
Built-in PVR: Yes (Time Shift)
Voice Command: –
Face Recognition: No
Gesture Control: –
App Store: Yes, Smart Hub
Social: Yes
Web Browser: Yes
Skype Support: –
Screen Mirroring: Yes (TV to Mobile, Mobile to TV), DLNA
Content Sharing: Yes

Inputs/Outputs & Connectivity

HDMI Port: Yes, 3 ports
USB Port: Yes, 2 ports
MHL Port: –
RF in: Yes, 1 port
AV in: Yes, 1 port
Component Video in (Y, Pb, Pr + Audio): Yes, 1 port
Digital Audio Out: Yes (Optical)
LAN: Yes (Ethernet)
Built-in Wi-Fi: Yes, DLNA
Wi-Fi Direct: Yes
Miracast: –
WiDi: –
IoT: –
Audio System: 20W Sound System, Dolby Digital Plus
Bluetooth: Yes
Scart: No
HDMI CEC: Yes
Infra-out: –
RS232C: No
Headphone jack: –

Other Features

Stand Type: Y-Shape Stand (Silver)
TV Camera Support: –
4k Upscaler: Yes
DirectTV: –
Remote: Yes (TM1240A)
Warranty: 1 Year (Labour and Parts)

Power

Power Supply (Voltage): –
Consumption (Typical): 125W to 295W (Max), depending on screen size
Standby Power: Less than 0.3W Max
Energy Efficiency Class: A
Where To Buy Samsung KU6000  In Nigeria
Looking for where to buy Samsung KU6000 in Nigeria ? It is very simple and stress-free,  the best option and the smartest move is to order from an online shopping store. The best online shopping website to buy your Samsung KU6000 is Kara.com.ng. where you can order your preferred series at the best selling price in Nigeria and also enjoy fast delivery to any location in Nigeria