Apple, the tech giant briefly lost its $1tn valuation on Thursday when its shares fell 7% in after-hours trading despite posting record results.
The tech giant's strategy of charging more for its phones has paid off, with revenues jumping in the last three months despite relatively flat sales. Apple recorded revenues rise upto 20% approximately $62.9bn year-on-year, and profits rose 31% to $14.1bn. However,  warning of the possibility of sales dropping in coming months sparked the share price fall after official trading ended.
This situation led to the sell-off accelerated decision to stop disclosing the number of units sold after Apple. Apple executives defended their decision, Apple Chief Financial Officer Luca Maestri said Thursday on a conference call with financial analysts that "the company will no longer offer unit sales data for iPhones, iPads and Macs starting in the next quarter. The company will instead focus on the revenue generated".  Arguing that the figures are no longer good indicators of the firm's financial health.
"As demonstrated by our financial performance in recent years, the number of units sold in any 90-day period is not necessarily representative of the underlying strength of our business," Maestri said during the call. "Furthermore, our unit of sale is less relevant for us today than it was in the past, given the breadth of our portfolio and the wider sales price dispersion within any given product line." "I can reassure that it is our objective to grow unit sales for every product category that we have," Apple's chief financial officer Luca Maestri said.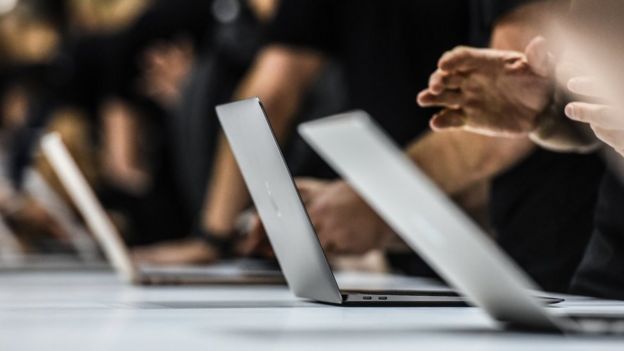 The omission of data will make it harder to get a sense of how well Apple is performing. iPhone unit sales are a critical metric that investors and company observers use to weigh its performance. However,  Citigroup analyst Jim Suva noted that "some people may fear that this now means that the iPhone units are going to start going negative year-over-year because it's easy to talk about great things and not show the details of things that aren't so great." so there is no cause for alarm.
Apple benefits from the shift because it's able to generate more revenue on its products by raising its prices. On Tuesday, it unveiled new iPads and Macs that all saw a bump in their price tag.
According to report, the total number of smartphones sold by all makers globally declined for the first time in 2017. But Apple's strategy of charging higher prices for its phones has helped it to shrug off flagging demand. The firm sold 46.9 million iPhones in the quarter to end-September, a modest rise on the 46.7 million sold for the same period last year.
The California-based company is also making more money from "services" such as the App store, Apple Music and Apple Pay. Services revenue hit a record $10bn in the quarter. For the firm's full 2018 financial year, profits increased to 23% approximately $59.5bn, as revenue rose to 16% – $265.5bn.
Apple's 'Weakness'
Despite the record figures, shares in the firm sunk in after-hours trading, falling by 4% and then by more than 7%, before starting to rebound. The decline was blamed in part on a disappointing forecast for the important Christmas season. Apple said it expects sales of $89bn to $93bn for the quarter that ends 31 December, against Wall Street's $93bn forecast. It posted sales of $88.3bn in the quarter last year.
The Chief executive Tim Cook said that Apple is "seeing some macroeconomic weakness in some of the emerging markets" such as Turkey, India, Brazil and Russia. He said some of that is due to currency fluctuation.
Chief financial officer Luca Maestri on the other side said Apple also faces some supply uncertainty related to the roll-out of its latest products.
The firm, which relies on China for manufacturing, is at risk as trade tensions between US and China rise, though its products have so far been spared from tariffs.
Mr Cook said he remains optimistic that the two countries will resolve their issues. So far, Apple's business has not been affected he added, pointing to a 16% revenue rise in the most recent quarter.
Apple's App store has felt the impact of a "moratorium" on Chinese approvals for new games, but that is a domestic issue, he added.